Pdxpug
From PostgreSQL wiki
(Difference between revisions)
(link to lab idea list, duh)

Line 1:
Line 1:
 

Page to hold PDXPUG-specific files & such.

 

Page to hold PDXPUG-specific files & such.

 
+
 
+
 
 
 

== Logo ==

 

== Logo ==
---
Revision as of 14:06, 19 March 2014
Page to hold PDXPUG-specific files & such.
Current lab idea list is over here.
Logo
Small version; not sure where the large one is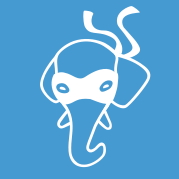 Poster
Flyers
Previous Talks
Speaker Info
Hello!
Thank you for agreeing to speak at PDXPUG's monthly meeting on [date].
Our meetings are held at Iovation, on the 32nd floor of the US Bancorp Tower, SW 5th & Oak downtown. (This is the same building as the Portland City Grill.) There will be a sandwich board in the lobby announcing the meeting.
The elevators are locked until 6:30, so there's not much point to being early. If you arrive by 6:45pm, you should have plenty of time to get upstairs & get set up. You can reach [name] at [number] if you have any problems.
Our meetings usually go from 7-8:30pm; we have about 15-30 minutes of announcements/discussion and then our main topic. Plan to speak for 45-60 minutes including questions. Group size ranges anywhere from 5-25 attendees; the average is about a dozen.
Iovation provides a projector and VGA dongle; let us know if you need another adapter or a laptop, and we'll arrange something with one of our members.
Please join us at Bailey's Taproom afterwards for beer and socializing.
Thank you! We're looking forward to having you at our meeting.
PDXPUG
Agenda
Welcome to the space
thanks to Iovation for hosting us
wireless login
restrooms
after meeting social hour TBD, probably Huber's
Announcements/wisecracks
pdxpug twitter feed
past events

reports from Pg-related events: PgCon, PgOpen, OSCON, local postgis meeting, etc

upcoming events

announcements & plans for Pg-related events, eg conference CFPs and booth signups

other business

e.g. patches reviewed/accepted, jobs: who has one, who needs one
Intros
silly question + your name
Speaker
introduce the speaker
talk talk talk
questions